SEPARATE LOGIN FOR USER


MANAGING ADMINISTRATIVE WORK


ASSIGNMENT


EXAM


HOMEWORK


TIMETABLE


MANAGE STAFF


FEE PAYMENT


TRANSPORT


LOCATION TRACKING


LIBRARY


MESSAGING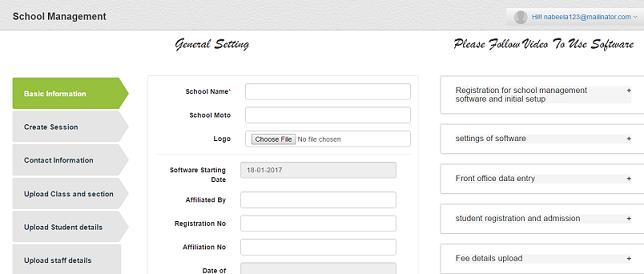 Dashing Dashboard
Simple and easy to use dashboard design for the user, you can easily recognize key features and experience convenient navigation. It will provide you with the setup instruction as well as help videos for further usage of software. Classified sections on each and every features adds more transparency to academic administration.
Separate Login for each User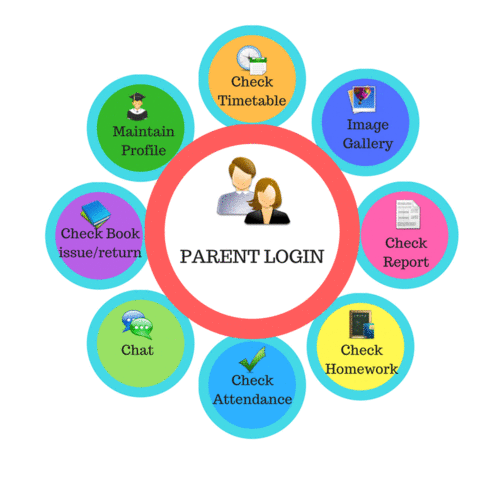 We provide separate login for every user along with the ability to choose their accessible permission. Every user has their personalized dashboard according to the permissions given to them. Admin is the user which has all the control over the functionality of software. He is able to perform all the process and view all the reports of a user.
Different user which access our web server along with the app are-
Admin-He is the whole sole in charge of all the functions of the software. He can manage all the data of school by creating a class, students, staff, and users.
Teacher-Teacher can access all the features in which they have permissions. They can use this software for online submission of homework report, exam report, checking the timetable.
Student- Student have their separate account through which they are able to get information related to homework, timetable, their attendance. They can also attend online exam created by a teacher on a particular subject for a particular chapter on their free time. They can access it on school app or web account from anywhere according to their choice. They will receive notification for every single event of their class. 
Parents- Parents can view their child homework report, exam report, attendance, timetable and can directly contact to teachers for any query. They can have all these information available on school app and the web in their account. They will also receive all the information through notification.
Everything you need to know
Get started with ZeroERP Education
OTP Verification
To sign up with ZeroERP first step is to enter your working email ,this will generate an OTP which is used for OTP verification.
Registration
After OTP verification you need to register your school by entering some detail. This will create your schools database and account to proceed.

Ready to Use
Your school management software is ready to use.Enjoy keeping all your school detail in an easy to use database management system-ZeroERP Education .