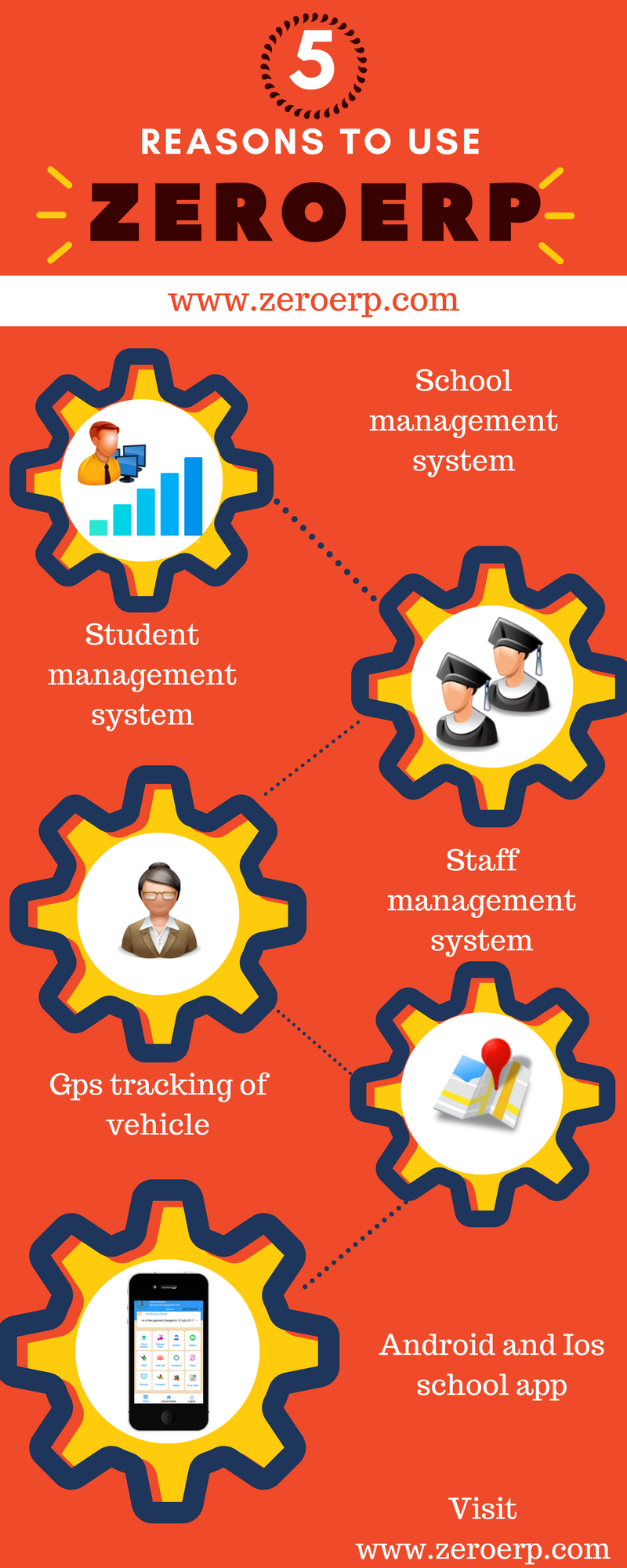 Do you have this question-
Which is the best school management software available in India? 
ZeroERP is the best education management software for educational institutes.It is designed to manage school, college or coaching institute, It is a full-fledged school ERP that helps a school simplify all aspect of school management through a school app or a web app. parent teacher communication is simplified by the app which allows homework assignment, attendance management and teachers notes, fees management time table management, and messaging all in a closed environment of school.
5 best features available in zeroerp software
Easy management-Our cutting edge top class cloud management system ensures optimum utilization of the resources and provides a leading platform to manage entire logistics of school , with clearly defined roles for , administrator, parent , teacher, and many more .You csn control access of each user.
Data security-Our cloud server enables highest level of security and your data is only available to you. Your data is isolated and kept in a separate instance so that only an authorized person has the access and others cannot get access. Our privacy policy follows the global standards for information protection.
Paperless-Forget old style of attendance system or Diaries to maintain , Now all the information is on your finger tips through an extremely easy to use apps , make your Educational institute go digital and paperless and discover the smarter education through zeroERP school software and school app.
Instant message-Forget SMS based or calling based interaction model ZeroErp education provides instant messaging to communicate important notification and get connected instantly with everyone.
Basic-version-ZeroERP school management software provides a free version for educational institutes that cannot afford a costly software system , if you run an NGO , special needs education institute or charitable institute our software is provided free of cost. For more details contact us. Special pricing for Government schools.
Scan QR CODE for school app

Which is the best school management software in India