School messaging app –
In this era of technology where communication plays a key role in social interrelation, it has become an inseparable part of human life. With the advancement in satellite, communication life has become much easier and faster. Now people can communicate even from remote areas and information is in reach and easy to understand even for illiterate with the help of radio and television.Students can learn from distant education as well as communicate with their institute with school messaging app.
20 years down the lane the only method to communicate was through letter posting or meeting that person but now the tables are turned and communicating with a person is as fast as blinking our eyes. Now there is an immense mode of communication, you can be in touch with person 24*7 through email, social media, mobile, telephone, tv and what not.
Now when communication has completely transformed and plays a massive role in society, it also acts as a building block for an organization for producing an optimum performance and higher productivity. Similarly, it is an important factor for schools who need to communicate with parents, teacher, children. For every school, there is an indispensable need to automate communication as everybody in this busy life wants a message to be instantly communicated to them. Nowadays there are a huge number of apps to communicate such as WhatsApp, hike and all.
But for an organization like a school, if it is an additional feature along with school management software and school app, it is a perfect solution to their requirement. So our school management software provides a school messaging app system inbuilt for a communication.This can play a crucial role during emergencies when there are hordes of a call from parents and it is difficult to attend them all. Here this app can send a simple notification or SMS to all parents and inform them about the well-being of their child.
Some of the ways through which school app system communicate to parents, teacher, student are-
General notification
Notification is one way to communicate with all the users on daily basis with the intention to inform them with information related to an institute. Any new event or function details can be shared with just one click to all users.This can act as a notice board but traditional one needs us to visit them, this one will be shown with a blink on your mobile or at the login panel of school. so you just need to roll over your finger to get an instant information about your school. The notification can provide both with general messages and specific ones. General ones can be seen by every user.
Specific notification for homework, Attendance, Library-
These notifications are provided to a particular user that is parent receives information about their child report for homework, attendance, exam, library, fee detail. A student is also provided with this information. As today parents have a busy schedule and to keep an eye on their complaint is only possible with advanced communication technology. So this school app provides an in detail report of attendance, homework etc along with daily notifications.
CHAT-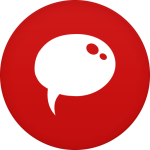 Zeroerp school app provides a chat facility with more specified features of communication with student-teacher, teacher-parent-and student-student. In this app, a teacher can specifically chat with a student or can broadcast a message to the whole class. So chatting is also possible in the broader aspect which helps in reducing wastage of time of writing the same message to every student. Then parents can directly chat with teachers to resolve their student's problem so this will provide a better understanding of student to both teachers and parents. For students, it can act as a normal chatting app like WhatsApp or hike for their school friends along with other online features.
SMS-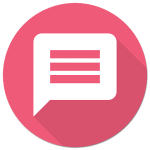 Communication is also possible through SMS with both Paid as well as Unpaid version. Admin can communicate with student, parent, teacher through SMS and inform them about an important information. SMS can be used during emergency or severe weather where information is must be communicated to guardian whether they enable the internet or not.
To make a long story short zeroerp education school software and app provides all the possible features required for managing school along with school messaging app system.
Try our demo and download app
Instant communication through School Messaging App