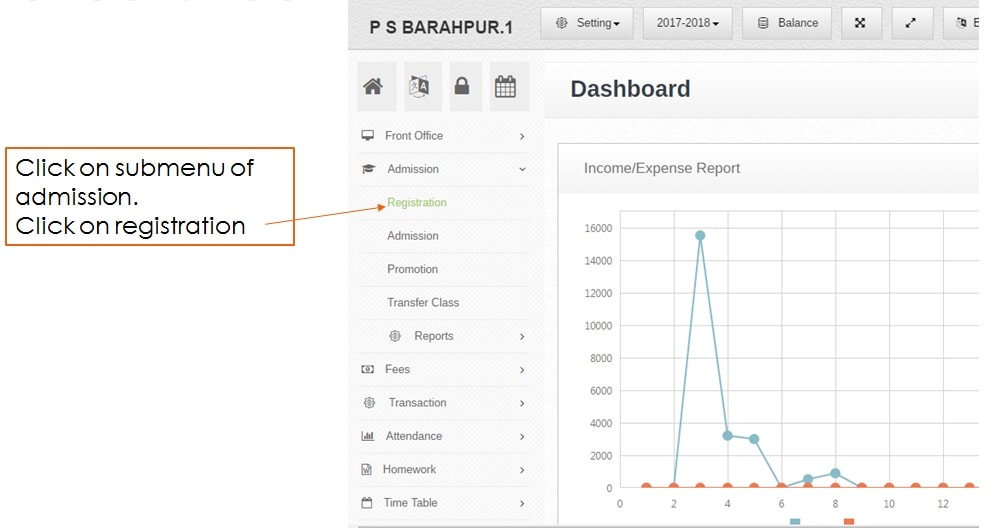 step:1st – student information system select admission module then click registration option .If you think student information upload in excel format. so please student information create on excel file format and excel file upload in zero school software .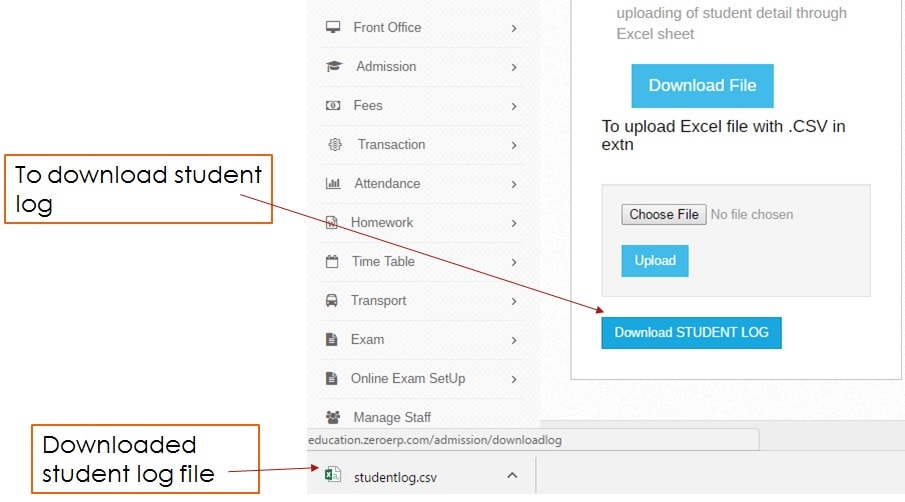 Step:2nd – You have to download student log file and create student data file to same excel format . you have to upload student file in zero School but remember student file format is CSV .

step:3rd – You have to upload student log file in student information system . please click choose file option and select student excel file then click file upload button . student excel file uploaded in information system.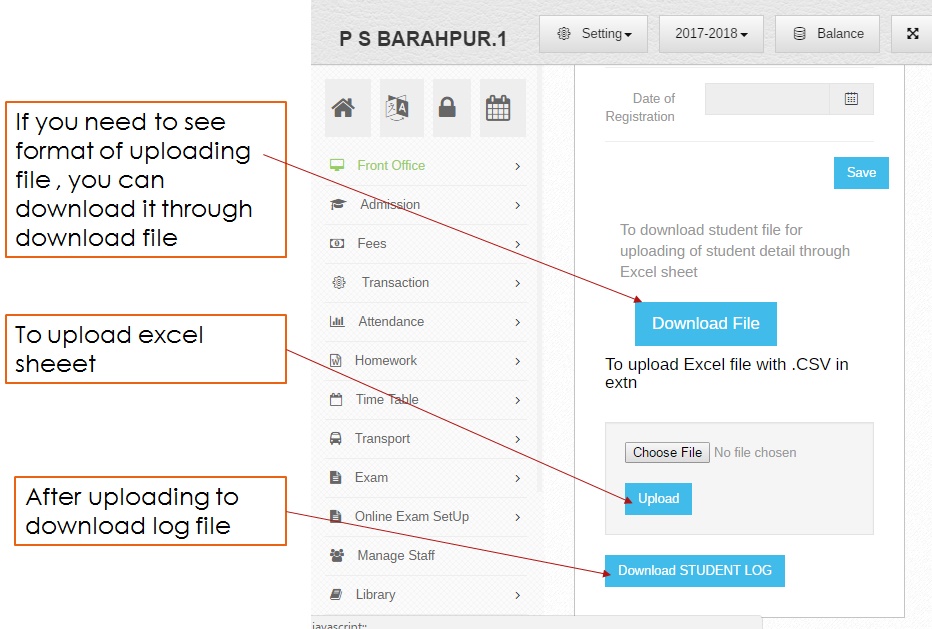 step:4th – You have to check student file entry in student information system so please download student log file and check student information .
student information system , student file upload | ZeroERP