Online School management software
ZeroERP Education is an online school management software based on cloud server which can be accessed from anywhere at anytime. It has some of the features specially for particular type of institute.It has covered all as aspect of administration, management,communication, support, transport.
Access school management software app anytime and anywhere now on your smartphone
ZeroERP offers you an online school management software app that you can access from your smartphone so as to connect the parents and students with the faculties and school/college administration.
It is a smart solution for parents, students, faculties, and school administration as well.
With the help of this mobile application, you can have access to complete college or school management just from a single device. No matter where you go, you can always stay connected with what is happening in your school or college.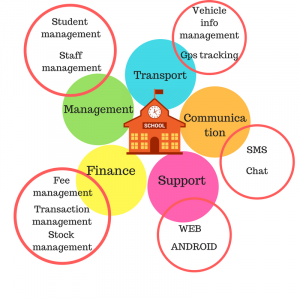 Features offered by Online school management software at ZeroERP: